WE EXIST TO PLAY.
Established in 2014, PokerBaazi.com set out to transform the online gaming experience with a taste of poker in India. Feeling the pulse with great tech and analytics, the homegrown poker platform soon found a place in the hearts of the consumers, establishing itself as India's most trusted 'real money gaming' brand for poker.
Pioneering product innovations, PokerBaazi went on to launch India's very first 1 crore, 2 crores and 5 crores guarantee online poker tournaments. Devising the first of its kind loyalty program was a natural for the 'player's first' platform. PokerBaazi.com continues to be the flag-bearers of the skill-based online game of poker by revolutionizing the way the game is perceived. If you say Indian Poker, you think PokerBaazi!
The universal appeal of the gaming industry led parent company BaaziGames to further venture into similar skill-based games, and today continues to disrupt the landscape of the RMG sector!
WHY PLAY WITH US?
For the love of poker
The skill-based game of poker has varied formats and we're all about spicing up the game! Be it a game of Texas Hold'em, Pot Limit Omaha or Pineapple OFC, this online poker platform has a game for everyone!
For the Seals of approval
The platform has the nod from all regulatory authorities. Data safety and an international RNG certification ensure this gaming gig has you covered.
For the '24x7' Care
A support system that helps you navigate any challenge around a game of poker. Mid-game and it's 1 a.m? The Customer Care Team won't leave your call unattended.
For the glitchless gaming experience
The technology combined with great UI design makes the online gaming experience a seamless one.
For the 'give more' policy
Player experience is at our core. With games around the clock and daily offers waking players out of bed, our offers are all about the value!
For the 'bluffs are for the felts' policy
Player security and safety is pre-eminent. Equipped with safe and secure payment gateways, the online platform ensures hassle-free, quick real-time payments.
Our team
THE PROFESSIONALS AT PLAY.
Meet the masterminds that make the game move.
LIFE AT POKERBAAZI
ALL WORK. ALL PLAY.
At PokerBaazi, be sure to enjoy the flexible hours as you work with industry revolutionaries, spearheading automation, design thinking and innovation in the real-money skill-based gaming industry. Watch your learning take live action as we hit fast-forward on our innovations!
Our open floor culture encourages cross collaborations and a harmonious working environment. We believe you can play at work only with the right team!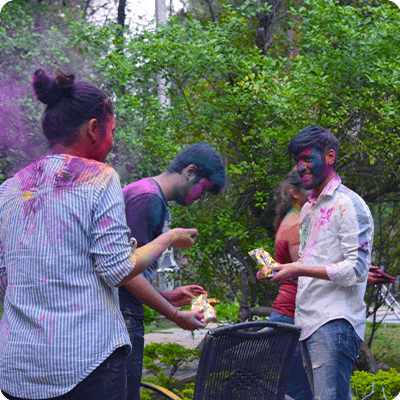 Holi Celebrations
"A riot of madness"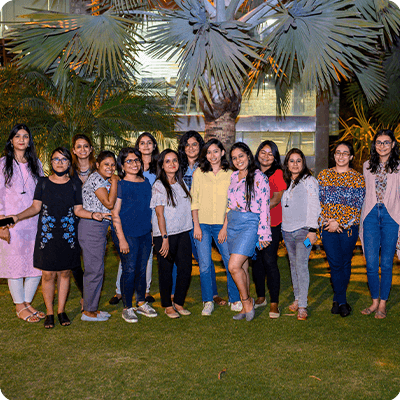 Women's Day
"The Architects of Society"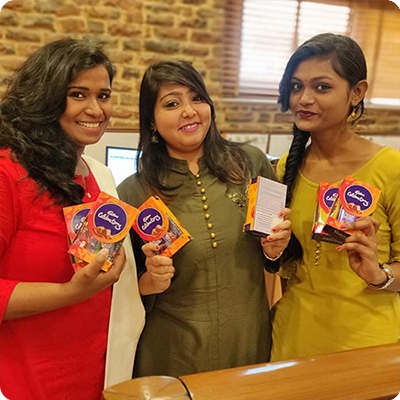 Diwali 2018
"We didn't need the cards to have fun"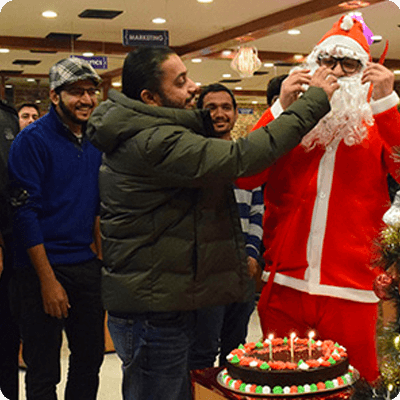 Christmas Day
"Jingle all the Way"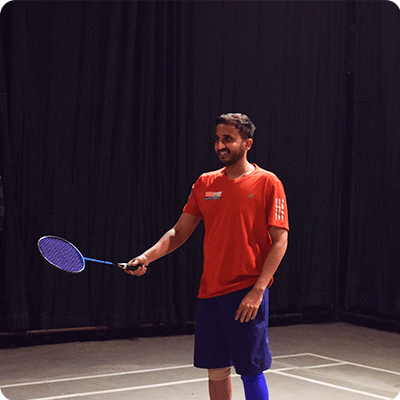 Badminton Tournament
"Smashing it"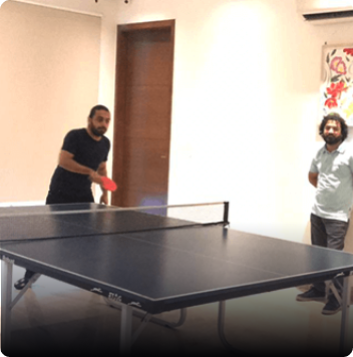 Table Tennis Tournament
"Swinging it"