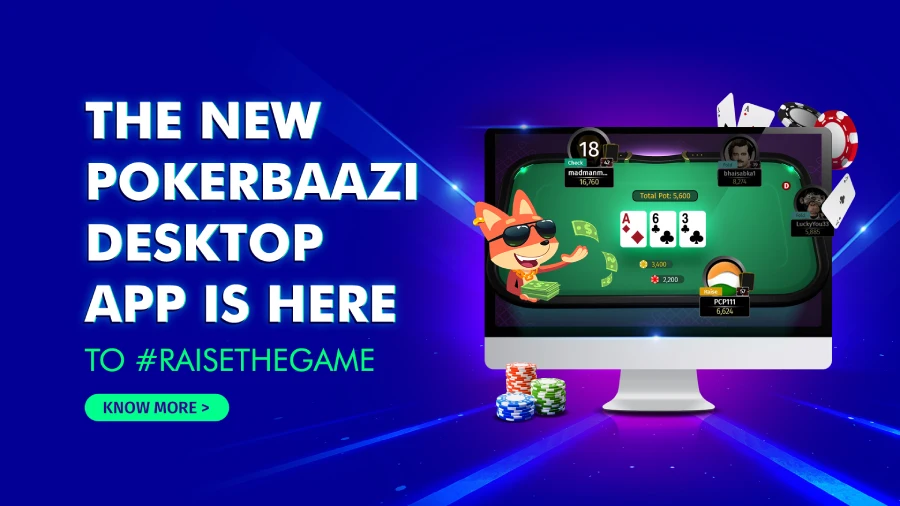 Cutting Edge Design
Built for Long Hours of Play
High-resolution Table Themes
Smart Controls for Lightning Fast Action
In-Depth Statistics
Real-time Player Information
Hover Over Opponent to Uncover Key Details
Hand History and Career History
Lively Interaction
Expressive Emojis
Quick Message Options
Interactive Chat Feature
Customisable Gameplay
High-resolution Table Themes
Personalised Sound Options
Customised Betting Option
All Your Favourite Features
Sleek New Design
A cutting edge new Design that's generations ahead
Lightning Fast Performance
A sharper, smoother playing experience that delivers everything You need in just a click
Brand New Table Themes
High-res themes for your high-stakes games.
Immersive Gaming Experience
A best-in-class immersive gaming experience with brand new chat tag, voice note & emoji features.
In-Depth Stats
Develop your skills and learn
from your hand history, game history and your opponent's. history.
Integrated Payments System
Instant Withdrawals. 24x7. Access your winnings, seamlessly.